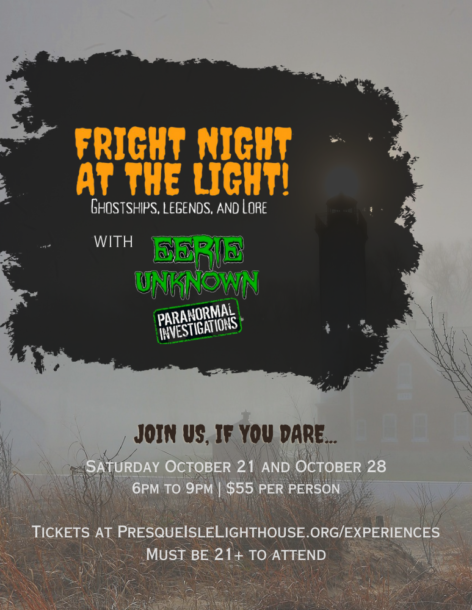 Join us, if you dare for legends of ghost ships, legends and lore! Paranormal Investigators, Eerie Unknown, will present their findings of their investigations at both the Presque Isle and Erie Land Lighthouse. Enjoy a campfire, spooky stories, an evening at the Lighthouse, donuts, cider, and more!
Limited tickets available, only 20 tickets per night, so book now. Tickets available for Sat, October 21 and Sat, October 28.
$55 per person - includes 2 adult beverages, cider, donuts, a nighttime tower climb. Proceeds benefit Lighthouse restoration efforts and education for local schools.
Any questions, call 814.833.3604 or email admin@presqueislelighthouse.org.
Proceed benefit Lighthouse restoration and outreach initiatives